Who we are
About us
Injection Technik Pty Ltd is a specialists company that deals in the repair and maintenance of injection moulds, the graining of injection moulds, laser welding and all other items related to this type of industry.
Our team
Meet our team
We are a small, friendly and talented team, helping our customers every step of the way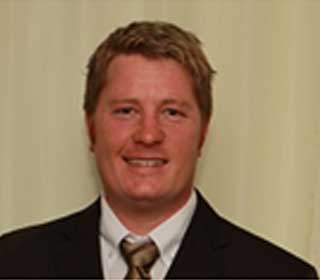 National Diploma Operations Management
15years' experience in automotive industry
14 years' experience in project management
Cell: 082 954 5642
Email:
This email address is being protected from spambots. You need JavaScript enabled to view it.
Stephan Aucamp
Business Director
Qualified Tool & Jig maker
Qualified Plastic Technology (N3)
20+ years tool making experience
Cell: 078 366 0028
Email:
This email address is being protected from spambots. You need JavaScript enabled to view it.
Renier Hechter
Technical Director
Tel: 041 463 0032
Email:
This email address is being protected from spambots. You need JavaScript enabled to view it.
Injection Technik
What we do
Services
INJECTION TECHNIK AIMS TO ENABLE GROWTH WITHIN THE MOULD REPAIR AND MANUFACTURING INDUSTRY BY OFFERING SHORT REACTION TIME AND ON-TIME SERVICE DELIVERY WHILST MAINTAINING EXCELLENT PRODUCT QUALITY.
Consulting

• Full turn key project management services offered • Advisory role on projects pertaining to automotive & plastic components • Advisory role on new facilities/installations for manufacturing facilities • Assistance in product development within the plastic component environment • Assistance with facility evaluations and recommendations on improvements • Process and launch assistance • Training services for good practices on various topics

Hot Runner

• 24 hr breakdown assistance • On-site hot runner repairs • Controller to run full diagnostics • Agents for Synventive hot runner systems • Comprehensive on hand stock for short turnaround time • Full backup service for Synventive hot runner systems • Bending of manifold heaters in house • Training provided on hot runner system maintenance & good practices

Precision Engineering

• High precision machining to 0.02mm • Engraving & fine machining • Long reach cutting bodies with small diameter • Complex machining setup for intricate profiles • EDM capabilities for deep narrow profiles • Machining of non-traditional materials • Hard machining of 60+HRC

Mould Manufacturing

• Assistance in component design. • Prototyping to confirm/approve component design. • Mould design according to component development. • Mould manufacturing • Can place mould with existing customers if only components are required

Maintenace

• 24 hr breakdown assistance • On-site repairs at the customer's facility • Flash repair & dressing of split lines • Servicing of injection moulds both major (Yearly) and minor (Monthly) services offered • Scheduled maintenance tracking& management • Critical spares identification based on tool history. • Critical spares manufacturing such as tool inserts etc. • Engineering changes required for part changes and or updates. • Plasma welding for repairs required • Grain repairs offered • Mould refurbishments
" Airtect Airtect Plastic Peak Alarm System is an invaluable tool for preventative maintenance in any plastic processing facility. The Airtect Plastic Leak Alarm System is a uniquedevice which gives protection against plastic leakdamage, either within a Hot Runner Mould or atthe machine Injection Nozzle.Sensor Tubes easily locate within existing wiringchannels.Leak location/s is displayed on LED or LCD ClearText Display.It also protects against running moulds that areunder/over temperature. It gives less downtime and greatly reduced repaircosts. / "
"Specialised for more than 30 years in microwelding equipment, STT Microwelding designs, manufactures and distributes a wide range of technical and brand-new solutions for treatment, overlay welding and repair of production tools. SST Microwelding, with its unique expertise, fits out the world's largest industrial groups of the automotive, plastic molding and rubber industry, as well as die and moldmakers. SST Microwelding has become an international benchmark in the field of microwelding thanks to its experience, its wide distribution network and the confidence shown by its partners. Injection Technik not only offer the sales of new machines but also the welding service the customers might require. "
" SynventiveMolding Solutions is one of the world's leading manufacturers of hot runner systems and hot runner components. With a focus on providing high quality products and value-added services, Synventive delivers complete solutions for all types of injection molding applications. The company offers a wide choice of standard products and has the ability to produce fully customized hot runner systems on demand – all backed by a dedicated after-sales service team. Since the 1970s, Synventive and its predecessors have served customers in the automotive, electronics, telecommunications, packaging, medical and consumer/industrial markets. Today Synventive operates with manufacturing in Asia, Europe and North America and service and support operations in26 countries. "
All
Consulting
Hot Runner
Precision Engineering
Mould Manufacturing
Maintenace